Our core values are

compassion, optimization, and trascendence

.

They are the reasons we do this powerful work.
Our mission is to provide compassionate and professional hypnotherapy training and services that empower people to align with and achieve their greatest aspirations. We are committed to providing the best hypnosis education to our students and the best and most effective hypnosis sessions for our clients. We are constantly updated on the best and most effective hypnosis techniques in the profession. Our values are based on commitment and respect.
Our goal with hypnosis is to help bring it into mainstream healing and thinking. Every year we train over 50 new compassionate hypnotists. They have thriving practices, where they help people with the power of hypnosis. They get fulfilling and rewarding careers while making a great income and bringing value and relief to their communities.
About
Cascade Hypnosis Training
In 2013 Erika Flint, BCH, MCPHI, OB established Cascade Hypnosis Center for Training and Services to provide professional, ethical, and local hypnosis and hypnotherapy sessions and hypnosis-related education to the greater Whatcom County area of Washington state. Cascade Hypnosis Center for Training & Services serves Bellingham, Blaine, Ferndale, Mount Vernon, Burlington, Anacortes, Oak Harbor, Arlington, the San Juan Islands, Everett, Seattle, and lower BC.
Cascade Hypnosis Center has 3 offices in the Bellingham National Bank building offering hypnosis sessions, community education on hypnosis and related topics on overall self-improvement and wellness, and hypnosis and hypnotherapy certification training approved by the National Guild of Hypnotists (NGH).

CascadeHypnosisTraining.com was established in 2014 as a way for Erika to share her knowledge and understanding of hypnosis with other hypnotists and anyone wanting to learn more about hypnosis. Combined, CascadeHypnosisTraining.com and Cascade Hypnosis Center represent both aspects of a professional hypnosis practice – hypnosis training and certification for those wishing to become professional hypnotists and hypnotherapists, and professional hypnosis and hypnotherapy sessions for clients.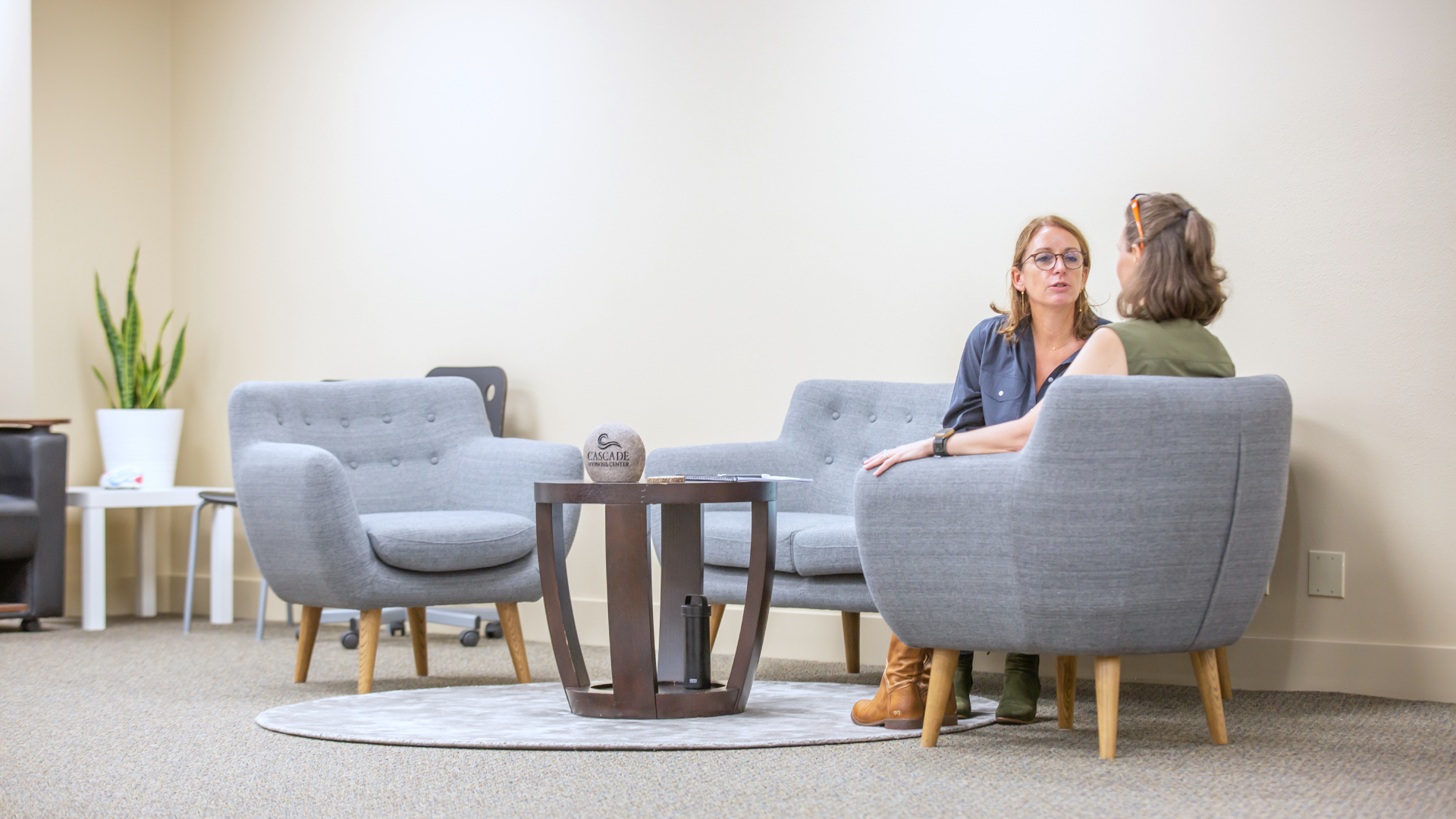 Compassion
Deep and meaningful love and care for all beings. Desire to be of service and to help all others experience love, peace, and happiness to their greatest abilities which is always beyond what they think they can do or achieve.
Optimization
Belief in the value of always improving. There are no mistakes, only opportunities to learn and grow. A growth mindset. Knowing that as we improve, we gain momentum in an upward spiraling fashion to self-actualization - then beyond.
Transcendence
Experience beyond the physical level. Belief in something more than what we can see and feel. The desire to create sublime, optimal experiences. The belief that such experiences are the optimal method for transformation and coherence with all that is.
Explore the power of hypnosis yourself and see why we're so passionate about bringing it to the world.