Meet Program Graduate
Brian McCartney
"It feels amazing, to know that I can facilitate that change in people. To see them grow and evolve and become free is incredible. I can't imagine doing anything else for a living now. It is one of the best feelings that I have ever experienced. Helping people and lifting them out of that pit of despair gives me a deep sense of purpose and accomplishment."
I am Brian McCartney CHt, owner and hypnotherapist at Bright Tomorrows Hypnotherapy in Shelton, WA.
My goal with my hypnotherapy practice is to bring as many people to mental and emotional wellness as I possibly can, healing my community one person at a time.
What Was Your Goal in Training to Be a Hypnotist with Cascade Hypnosis Center?
My goal was to become more proficient at using hypnosis and hypnotherapy. I was already a practicing hypnotherapist, but I felt I was lacking in skills and needed better training. When I read up on 5-PATH® hypnotherapy and Erika Flint as an instructor, it looked like an opportunity for growth as a professional that I just had to take.
Who do you really want to help with hypnosis - Who is your ideal client?
My ideal client is someone that has experienced that helplessness of the pit of despair, someone that is fed up with how things are in there life but doesn't know how to change. I know how it feels to not see a way out. Whether it is due to stress and anxiety, weight, depression, nightmares, or anything else really.
That feeling of fighting with yourself can feel like a battle that is impossible to win. These are my favorite clients though, because these are the people that I see the greatest change in.
At some point during their recovery program, I get to see them start to walk with their heads held high, knowing that they are in control. That they were able to get out of that darkness and into the light where they can enjoy life, sometimes for the first time ever.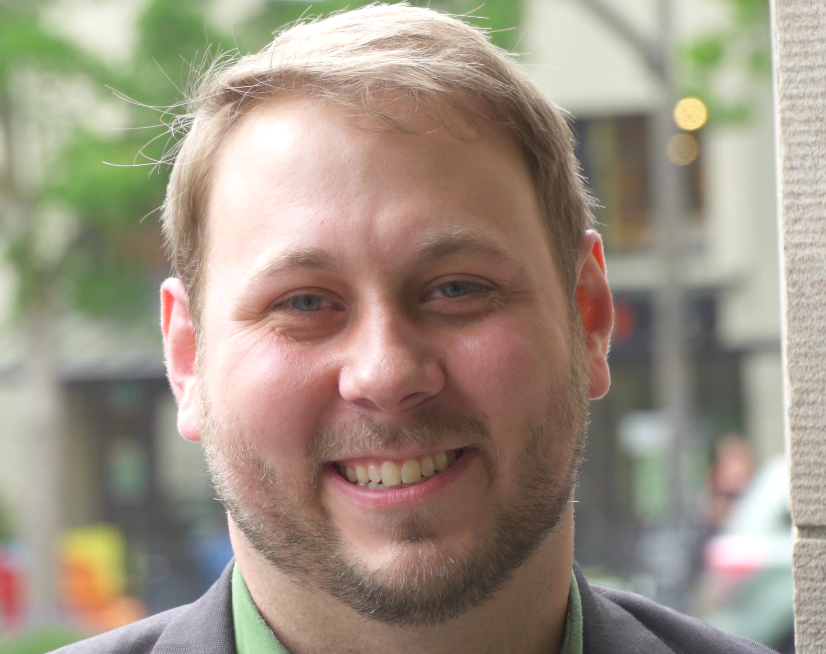 I went from feeling like a fake before the course, to knowing that I am fully qualified and able to help clients with hypnotherapy, and I had the certificates to prove it.
What do you want to say to your ideal client reading your words now?
Please, please, please, come in and give this a shot. It is often a life-changing experience for people that enriches their lives. It works even when everything else has failed, and it can work for you.
What were your reservations about becoming a hypnotist?
My greatest reservations were whether it actually worked, whether it could actually support me, and whether I could do it. I found all of my fears were unnecessary, I watch people transform every day so I know that it works. My practice pays the bills and supporting my family and it continues to grow, and after receiving the right training, I am not only able to do the job, I am also excited to go into work every day with it.
What has training with Cascade Hypnosis Center for Training & Services done for your credibility and confidence?
I went from feeling like a fake before the course, to knowing that I am fully qualified and able to help clients with hypnotherapy, and I had the certificates to prove it. Not only did I have more confidence and a greater expertise in hypnosis, but also greater confidence and expertise as a business man, which enabled me to shift my part time practice to a full time practice shortly after I finished with the course.
Tell us about the obstacles (such as personal blocks, physical obstacles, life situations) you overcame while training.
One of my greatest obstacles as a hypnotherapist and in life in general has been a fear of failure and not being good enough. This fear would often become a self fulfilling prophecy that would lead to me self sabotage or giving up. I had a lot on my plate when I signed up for training including full time college, a part time practice, and a baby daughter, not to mention the stresses of everyday life like paying bills and being there for friends and family. I was worried about whether or not I could keep up the balancing act. I felt like I was building a house of cards and I was just waiting for the whole thing to come crashing down.
How did we help you overcome them?
Hypnotherapy helped more than anything. My greatest fear was not doing everything perfectly, because I had a subconscious belief that if I wasn't the best in everything, then I wouldn't be worthy of love and attention. Through 5-PATH® techniques, Erika was able to help me with this stress and allow me to be free of the perfectionist expectations that I had for myself. This helped me to prioritize using my intellect rather than my emotions, which lead to a good outcome in all areas of my life. I learned how to strive for excellence instead of perfection, which has given me better results that I can enjoy, instead of stressing about everything in a way that lead to everything falling apart.
What activities did you engage in to launch your hypnosis business?
I had to become notified in local laws and regulations, get proper certification and licensing, find a good office space, and furnish it one item at a time. I had to build a website and engage in a lot of online marketing, speak at local engagements, get business cards, and mostly just keep talking about what I do. I had to begin thinking of myself as the hypnotist. This mentality helped me immensely.
How did training at Cascade Hypnosis Center for Training & Services prepare you for seeing clients?
It took me from feeling like a pretender to feeling like the real deal. I left class with all of the skills needed to help people, and I knew how well they worked through and through because I was able to experience the techniques first hand through one on one practice with Erika as well as the other students. Before I had a basic understanding of how to hypnotize and do some direct suggestion, but not a whole lot else. What I learned in class took me so much further then that, using tools like age regression and progression, forgiveness therapy, and parts therapy, as well as other techniques. I also learned a lot about how to build my business as Erika shared her knowledge and experience of running a modern hypnotherapy practice successfully. Using her advice I have nearly eliminated last minute cancellations and no shows, and have more than tripled my number of clients, all of that while being able to charge twice as much, despite my practice being in an economically depressed area.
How has training with us helped you achieve your life goals?
I have found my calling. I never thought that I would be one of those lucky few people that would love to go into work everyday, but I am. After about the 3rd or 4th day of training I knew I had come to the right place and that I was learning probably the greatest tools for helping people that I have ever encountered. Through this I feel like I have started a new era in my life where I get to do what I want for a living and I never have a boring day.
How does it feel to be helping people in such tremendous ways?
It feels amazing, to know that I can facilitate that change in people. To see them grow and evolve and become free is incredible. I can't imagine doing anything else for a living now. It is one of the best feelings that I have ever experienced. Helping people and lifting them out of that pit of despair gives me a deep sense of purpose and accomplishment.
Can you share an anonymous inspirational client "win" that demonstrates what you do and how you help people?
I had a man come to me for weight loss, he was 69 years old and had been fighting with emotional eating and weight for nearly his whole life. Through regression we were able to uncover the roots of his unhealthy relationship to food and to himself which were developed in very traumatic situations early on in his childhood as far back as two years old. These traumas had lead to beliefs about himself as being not worthy of love, and a shielding of himself emotionally from everyone which in turn lead to poor relationships in his family, friendships, and nearly every aspect of his life had been affected negatively. We dealt with these using the informed child technique, informed adult technique, forgiveness of others and forgiveness of self therapies. I saw him a month after our sessions and he had lost 30 pounds and says that what we did changed everything for him. He said he finds that he is able to experience love in his marriage more deeply, he enjoys hobbies more, finds he is able to be more present in the moment which has deepened his appreciation for life in ways that he thought would never be possible. He recently gave a review, and this is what he had to say:
"I started seeing Brian for what I thought was weight loss in the sense of losing body size; and while this has indeed been a byproduct of our sessions. I find I have lost a lot of weight emotionally and psychologically as well. He is outstandingly good at getting to the root causes of compulsive problems. His methods and the passion for healing are amazing!"
Apply Now To Train With Us.
Become a professional hypnotist with a thriving business with our complete training and certification course.