Meet Program Graduate
Kathie Hardy
My name is Kathie Hardy and my business is Salish Sea Hypnosis here in Bellingham. I have a beautiful office in Bellingham. I'm a Registered Nurse, a bestselling author and a full-time Hypnotherapist. I help people change habits and behaviors and manage pain. I help people have satisfying, happy lives.
Prior to becoming a Hypnotherapist, Kathie had a 38 year career as a Registered Nurse. She brings a lifetime of administrative and bedside experiences in the ICU and Emergency Department to her expanding hypnosis practice. Kathie is a downhill skier, a Celtic harp musician and a Master Gardener.
What Was Your Goal in Training to Be a Hypnotist with Cascade Hypnosis Center?
I wanted to help people successfully overcome addictions, eliminate unwanted behaviors and negative thought patterns, and manage pain.


Who do you really want to help with hypnosis - Who is your ideal client?
My ideal client is someone who is struggling with a problem in their life, has tried everything and wants to have a happy and satisfying life. I found relief from migraine headaches with hypnosis. That's why I wrote my book, so I could help other people overcome the exhaustion of chronic pain.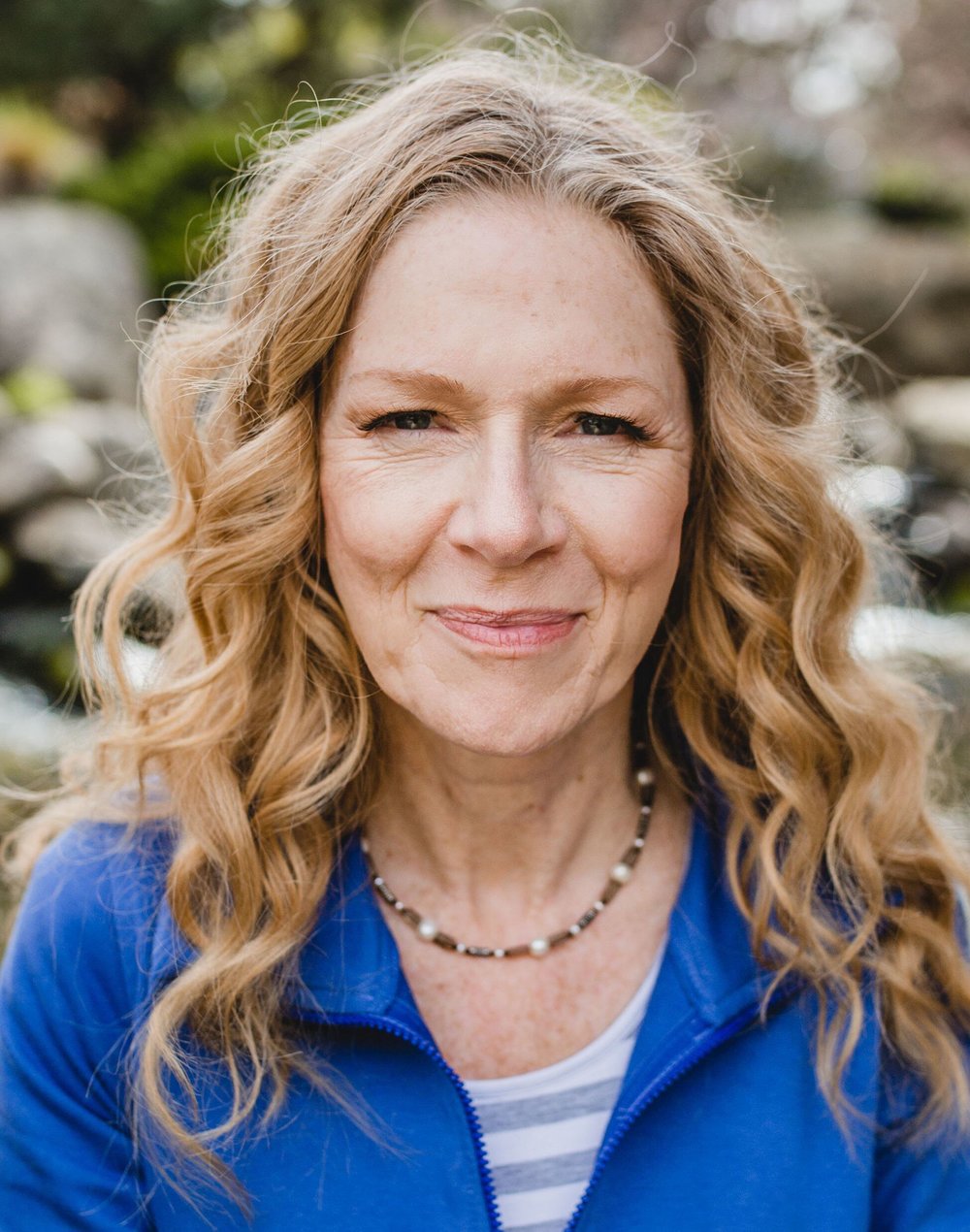 The training at Cascade is rock-solid, organized well, and the process gets results. Erika is a professional. It was one of the best training programs I've ever attended.
What do you want to say to your ideal client reading your words now?
You can live without migraine pain. You don't have to suffer the rest of your life.
What were your reservations about becoming a hypnotist?
I didn't know much about hypnosis, other than what I'd seen on TV and at a county fair stage show in childhood. But when I learned that people could be helped to quit smoking in as little as one to two sessions with hypnosis, I was pretty much all in. Just the idea of such a life-enhancing change with such a small investment of time seemed almost unbelievable. I've seen people suffer from the long-term effects of smoking in the ICU.
I decided to do whatever I had to do and go wherever I had to go to become the best hypnotist I could possibly be.
What has training with Cascade Hypnosis Center for Training & Services done for your credibility and confidence?
I was a student in the year-long Hypnotherapy Certificate Program at Bellingham Technical College. While I was studying, I came to Cascade Hypnosis Center because I needed help sleeping better, and help with procrastination, so I could finish some creative projects. (It never occurred to me that hypnosis could help with migraine headache pain!) I wanted to know what it was like to use hypnosis to solve some of my problems. I got more than I came for. I had such dramatic results being a client, I wanted to learn the process myself.
I signed up for Erika's class, and I was actually seeing clients and successfully helping them with their problems before I graduated from BTC.
The training at Cascade is rock-solid, organized well, and the process gets results. Erika is a professional. It was one of the best training programs I've ever attended.
Tell us about the obstacles (such as personal blocks, physical obstacles, life situations) you overcame while training.
I was working full time as a nurse, and studying. So for me, time was a challenge. I took two weeks off work, and the weekends on all sides of that time so I could be ready to be learn and to take advantage of the education.
How did we help you overcome them?
The program is detailed and the expectations are clear. There was excellent communication about the class details, the schedules, and what was expected of us. There weren't any surprises. Erika was supportive all the way through.
What activities did you engage in to launch your hypnosis business?
At first, I needed an office, and I needed clients! I was lucky to be able to rent space at Cascade Hypnosis Center. That made it easy for me to get started, because everything I needed was all set up, I had been training in that very same environment, and it made the transition from classroom to client much easier than I anticipated. I received some referrals from CHC in the beginning, and that was helpful.
What has been really pivotal has been participating in the mentorship program at CHC. There are so many details to setting up a successful practice, and so many details to be attended to in making the transition from graduate to practicing hypnotist, and situations come up with nearly every client in the beginning that are new and unfamiliar. Having a group coaching call once a week has been invaluable. We have all learned from the experiences of each other, as well. Erika coached us through all the tasks involved with setting up a business. She encouraged us to participate in the National Guild of Hypnotists, and I attended the NGH Convention in Boston last August. At Erika's suggestion, I proposed a talk for the 2019 convention.
And I just published a book - it was a bestseller it's very first day live on Amazon! - Migraine Relief with Hypnosis, because that's one of the things hypnosis helped me with. Getting a grip on migraine headaches has really improved the quality of my life. I'm sitting for my Board Exam in March in Las Vegas, at the NGH Solid Gold Convention. It's another opportunity to learn from some of the most effective hypnotist in the United States, and even the world.
How did training at Cascade Hypnosis Center for Training & Services prepare you for seeing clients?
There was so much hands-on training, starting from the very first day. We hypnotized each other several times a day, learning and practicing various techniques, and the training materials are top drawer! The training also included assistance with setting up an office, which is a different skill set from practicing hypnosis!
How has training with us helped you achieve your life goals?
I've been a registered nurse for decades, and when I realized hypnosis was so effective in eliminating problems and behaviors that lead to serious health problems, I couldn't get into school fast enough! I still enjoy many things about nursing - I work in an Intensive Care Unit, but I feel I have a more positive long-term influence in people's lives in the hypnosis office! It's my dream to help 1,000 clients with hypnosis as soon as possible!
Can you share an anonymous inspirational client "win" that demonstrates what you do and how you help people?
I recently had a client who had bitten her nails her entire life, since before she could remember. She was starting her very first job as a preschool teacher. She did not want to have her fingers in her mouth at work because of the germs, she did not want the children to see her with her fingers in her mouth, and she didn't want the children's parents to see her sometimes bloody fingertips.
Within two weeks her nails were growing out. I'm helping her with a different problem now, and we always talk about nail polishes when we see each other. Her nails are always beautiful, polished and elegant.
The most important win is that she realizes that she can do anything she wants - that she has the resources to change inside her own subconscious mind. I didn't stop her from biting her nails - I just guided and coached her through this subconscious process. She did it herself.
How does it feel to be helping people in such tremendous ways?
I have wings on my feet when I finish a session with a client. It is so gratifying to see them having the "ah-ha!" moments I had in hypnosis from getting insight into their problems in a way that makes change easy. I've helped people stop drinking, stop smoking, lose weight, stop skin picking and nail biting, have more confidence, pass difficult exams, and manage chronic pain. I've taught so many people how to practice self-hypnosis, and that was what helped me with migraine headaches.
I look forward to teaching classes this year on stress management and The Secret Language of Feelings, and 7th Path Self-Hypnosis.
Apply Now To Train With Us.
Become a professional hypnotist with a thriving business with our complete training and certification course.