Meet Program Graduate
Paulette Deckers
I came to hypnosis through my own personal experience of wanting to get to the root of the problem as quickly and as efficiently as possible. I had tried everything I could think of to figure out my issues and I just had very little luck with those other modalities. When I went to my first hypnosis session with Erika, I could not believe how quickly things started turning around for me. By my last session I felt immense relief and in complete control of my life and my issues for which I had been seeking help.
Paulette is the mother of 3 amazing kids and has been a local business person in the Everett Area for going on 15 years. She has always had a passion for helping others and found that by going on her own personal journey to find the right tools to help her live a happy and well balanced life, she came across Hypnosis and Erika Flint. This tool and training has been vastly empowering and transformative in her life.
What Was Your Goal in Training to Be a Hypnotist with Cascade Hypnosis Center?
From the first time I saw Erika online explaining hypnosis and how it worked, I was driven to meet her. I had several amazing sessions with Erika and made the decision that this was the right path for me at this point in my life. When I chose to train with her, it was because she was amazing!
Who do you really want to help with hypnosis - Who is your ideal client?
My Ideal clients are people who suffer from trauma, PTSD, and anxiety. This support is so needed in our world right now and I know this is where my heart lies. With my own personal experience, and by having a spouse who works as a First Responder, I hope to create a program for first responders and vets to help them deal with the trauma they are exposed to on a daily basis.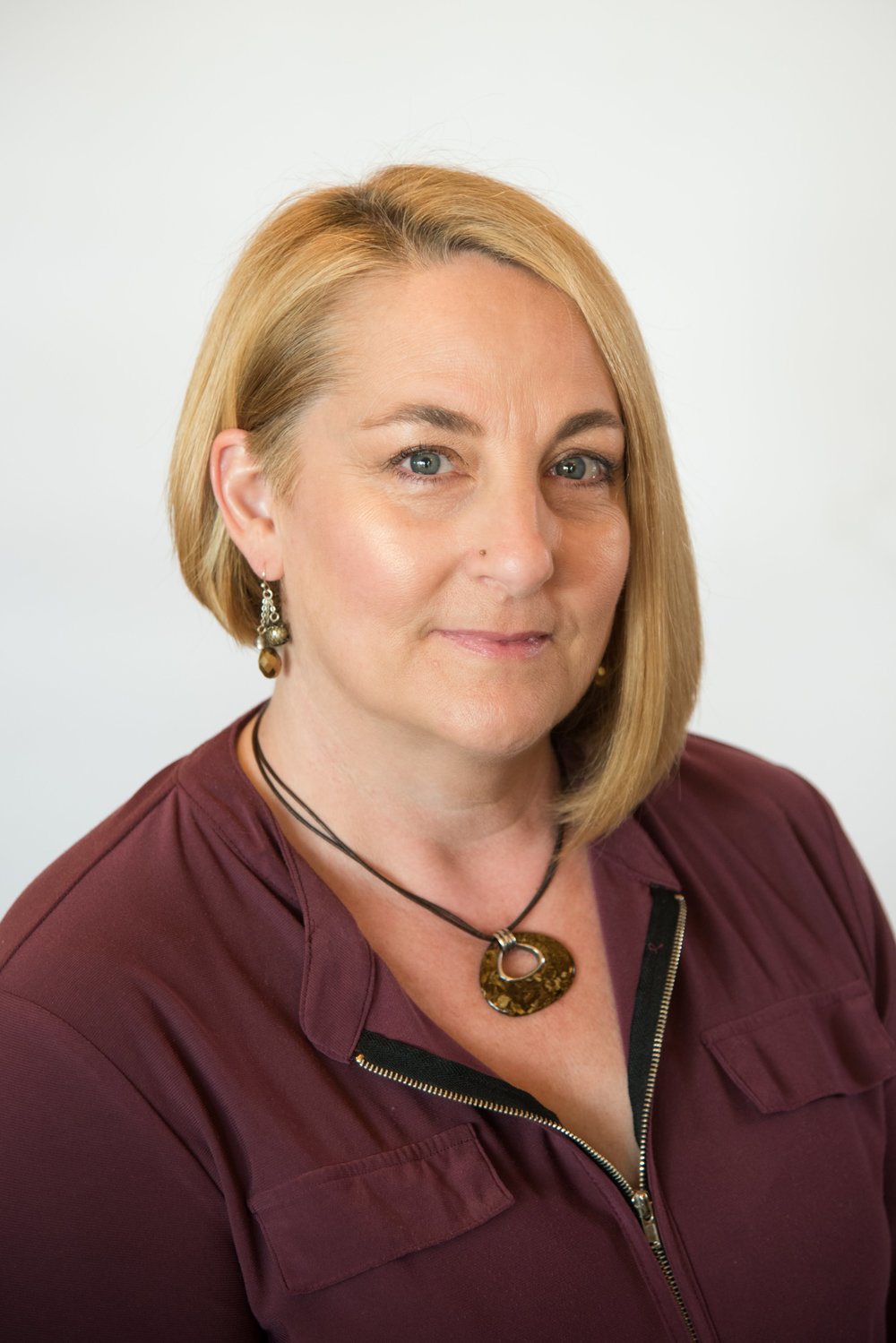 It is the most amazing feeling to help someone and to see that hope in their eyes as they walk out my door after a session. I only hope that I can help as many people as I can!
What do you want to say to your ideal client reading your words now?
That there is hope and there is help. There are people like myself who want to and can help them get their life back.


What were your reservations about becoming a hypnotist?
My only reservation was that I would not be good at it or that I could not make a living at it. I have found that this is not true at all. I am good at it and I can help people and have helped people already. It does take time to build a business, but I am in a position where I can take a little more time than most and build my business they way I want.
What has training with Cascade Hypnosis Center for Training & Services done for your credibility and confidence?
The knowledge of the program and how effective it is has given me a tremendous amount of confidence. I LOVE WHAT I DO!
Tell us about the obstacles (such as personal blocks, physical obstacles, life situations) you overcame while training.
The only real block I had was not believing in myself. With the help of my classmates and with some additional Hypnosis work, I was able to get past that. The work that we do is so incredibly healing and I will always turn to hypnosis first before trying anything else in my life when it comes to real and lasting change.
How did we help you overcome them?
Compassion, personal hypnosis sessions, and group Hypnosis sessions.
What activities did you engage in to launch your hypnosis business?
I spoke to as many people as I could about my goal of becoming a hypnotist, even before I did the training. My thought was, "start talking now because you never know who may want help once you are up and running." I worked with a classmate to practice my skills for several weeks after the course ended, which was immensely helpful in building my confidence.
Once I did see my first client it was still nerve-wracking, but I remembered what I had practiced, and it all worked out beautifully. I created a website, business cards, and I made connections to help with referrals. I am working with a local Massage Therapist, Acupuncturist, and a Chiropractor on an ongoing basis. I created a Facebook business page where I started sharing my successes with family and friends, and I cannot believe how many people have contacted me because they saw a post.
How did training at Cascade Hypnosis Center for Training & Services prepare you for seeing clients?
It was very hands on and that is the best way I could ever learn this process.
How has training with us helped you achieve your life goals?
For the longest time I wanted to be a counselor and a psychologist; it was all I ever wanted when I was in college. I took many courses over the years but never got my degree, and to be honest, I don't think I was meant to. That may sound strange, but as I have heard time and time again, "you are in the right place at exactly the right time." Becoming a hypnotist has helped me achieve that goal at exactly the right time in my life. I love being a business owner and feel I am helping my local community.
Can you share an anonymous inspirational client "win" that demonstrates what you do and how you help people?
I have had several amazing wins, but I think the one that stands out the most for me is dealing with a gal who came to me for weight loss. Of course her problem was not only eating issues, but a whole host of other issues such as being in love with a woman who was transitioning to a man, anxiety, and agoraphobia. Seeing the smile on her face as she became more aware of her decisions and how she could get past them, such as still loving her partner even though she was changing, not feeling so anxious all the time, and getting over being scared of things like riding her skateboard, was so rewarding.
How does it feel to be helping people in such tremendous ways?
I often say that I learn more from my clients than from anything else. It is the most amazing feeling to help someone and to see that hope in their eyes as they walk out my door after a session. I only hope that I can help as many people as I can!
Apply Now To Train With Us.
Become a professional hypnotist with a thriving business with our complete training and certification course.