PROFESSIONAL HYPNOSIS & HYPNOTHERAPY CERTIFICATION TRAINING
PRICING OPTIONS

Bring your dream practice to
life
We have two training program options to fit your needs.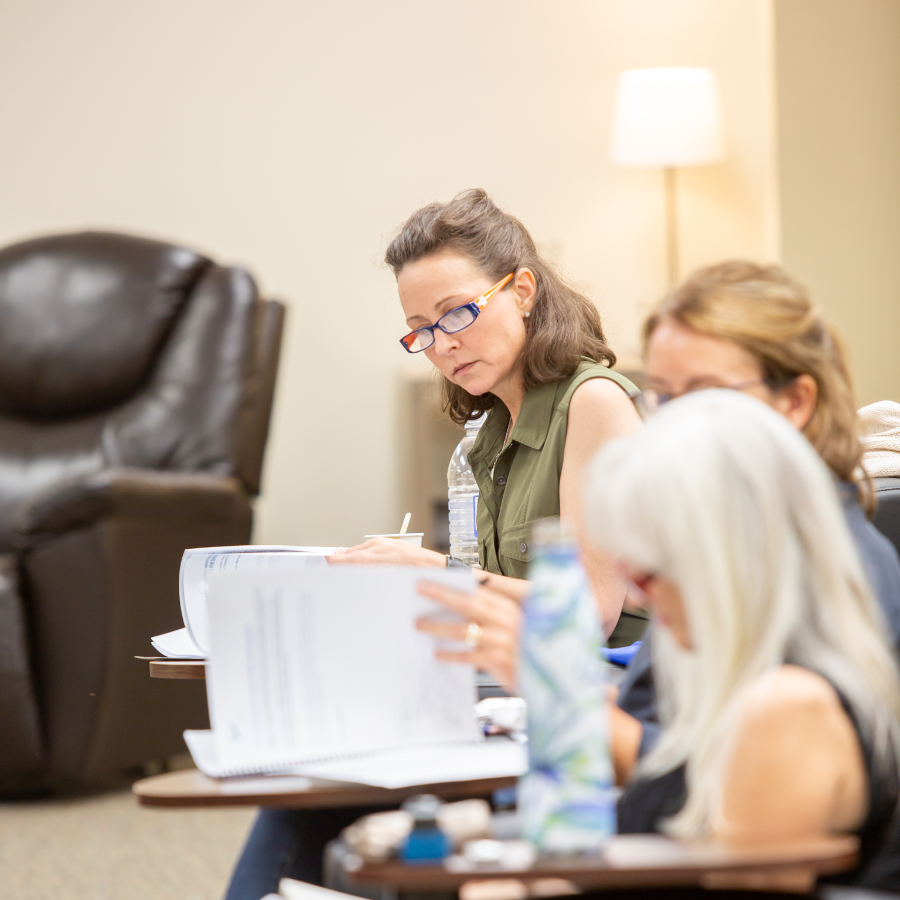 Choose the program that's right for you
*Most popular
Flagship Training + Implementation
$6500
Our full professional certification training program, including ongoing intensive support for client sessions and business building after certification with Erika Flint. Save $1,000 by pre-purchasing this option.
---
7-Day Training Course
Live Instruction
5-PATH©️ Certification
3-Month Implementation Program included after certification
$500 to reserve your seat today
Enroll Now
Flagship Training
$4500
Get the training and tools you need to become a certified hypnotherapist with a thriving practice, with an option to add the 3 month post-certification Implementation Program later on.
---
7-Day Training Course
Live Instruction
5-Path Certification
Option to enroll in the 3-Month Implementation Program later on (+$3000)
$500 to reserve your seat today
Enroll Now
Learn more about Erika Flint and Cascade Hypnosis Training.
Well worth the time and the cost. It definitely put me outside of my comfort zone, but that is where I can operate at a very high level. I can't wait to see clients and help them live better lives. Help clients achieve their dreams.
Our complete certification training course includes all materials needed to become a successful hypnotherapist. Among the benefits, you'll get:
7 days of live hypnosis training, taught at our office in Bellingham, WA, or you can attend live virtually

Pre-course Self-Study program (30 hours), hypnosis inductions, additional training materials, and a reading list (all course materials included)




Live training in hypnotherapeutic techniques, including advanced hypnotic suggestion, advanced hypnotic induction, using hypnotic age regression, and other advanced therapies

Hands-on practice of hypnosis techniques with peers

Expert guidance on how to set up, organize, and promote your hypnotherapy practice

Discounts on optional materials including books, videos, and streaming materials
The implementation option is designed to help you get new clients consistently, build your practice, and achieve personal growth.
Weekly Implementation Calls: You will have weekly group calls with Erika, where you will receive in-depth instruction, feedback, and guidance on various hypnotherapy techniques, strategies, and best practices. These calls are designed to help you develop your skills and your business, and implement what you've learned in training.
Weekly Group Hypnosis Sessions: As part of the apprenticeship, you will have access to weekly hypnosis sessions led by Erika. These sessions will allow you to experience hypnosis as a client and also observe different hypnotherapy techniques in action, helping you deepen your understanding of the process.
Expert Business and Marketing Guidance: We understand the importance of marketing for your hypnotherapy practice. As part of the apprenticeship, we provide specific business and marketing guidance, including effective tools and strategies to help you attract clients, promote your services, and grow your practice.
We take the security of your payment information very seriously. We utilize industry-standard security measures to protect your payment details, including encryption and other safeguards to prevent unauthorized access. Additionally, we do not store your payment information after the transaction is completed, ensuring that your data is not retained in our systems.
All payments toward certification courses are non-refundable. That said, we understand that sometimes unavoidable events come up that may interrupt your plans.
For this reason, 100% of the payment can be put toward a different course date with a $1000 transfer fee.
Request Info Kit
Our info kit includes:
Sample Course Syllabus
Course Curriculum
Free hypnosis recording (normally $8.95)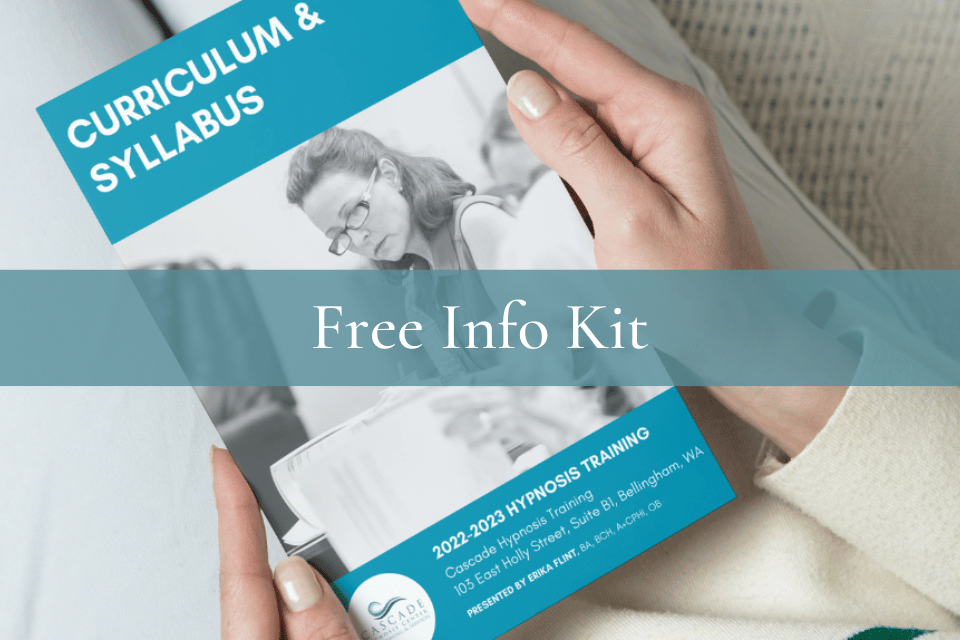 Need help choosing a path?
Contact admissions to discuss which training and certification option is best for you.