Hypnotherapy Career Outlook for 2023 and Beyond
Want your career to be on a steady incline?
There has been an increase in demand for hypnotherapists over the last several years, and this trend is predicted to continue.
Read on for a summary of wages, top work locations, and overall demand for hypnotherapists in the United States.
The U.S. Bureau of Labor Statistics places hypnotherapists under the category of "Healthcare Diagnosing or Treating Practitioners, All Other."
Wages for Hypnotherapists in the U.S.
Hypnotherapy can be used to treat a wide range of conditions such as weight loss, phobias, anxiety disorders, and addictions.
Increasingly, it is being used as an alternative or in conjunction with western medicine.
The mean annual wage for practitioners in the "All others" category is $97,270, or $46.77 per hour.
Looking at annual wages by percentile, half of hypnotherapist practitioners make more than $82,000 per year. An additional 35% of practitioners make more than $126,000 per year.
Hypnotherapists in the top 10% make $160,900 or more per year. In each of these percentiles, the wage can be considered comfortable.
Download the Career Outlook for 2023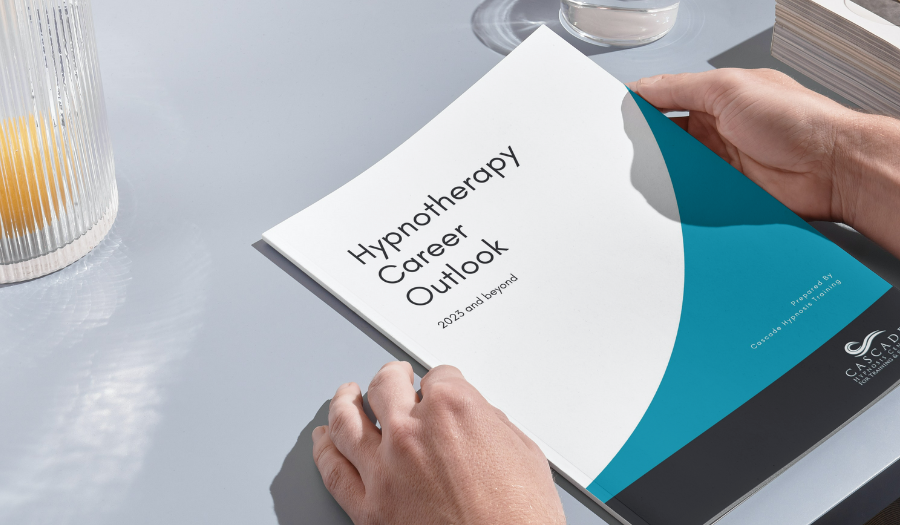 Top-Paying States and Cities for Hypnotherapists
Wages vary by state and metropolitan area. The top-paying state is Maryland, which has an annual mean wage of nearly $140,000 for practicing hypnotherapists. Idaho, Georgia, New Hampshire, and Rhode Island are the next biggest contenders for top wages.
The top-paying metropolitan area is Baton Rouge, LA, which boats a mean annual wage of nearly $220,000 per year. Salem, Oregon is close behind, with a mean annual wage of about $218,000 per year.
Hypnotherapists outside of metropolitan areas can establish a lucrative practice as well. Non-metropolitan areas with the highest wages for hypnotherapists are Southwest Louisiana, South George, Western Wisconsin, Western Washington, and Southern Vermont.
Where Hypnotherapists Work in the U.S.
Hypnotherapists can work from virtually any location they choose.
Metropolitan areas with the highest number of practicing hypnotherapists are located in Washington DC, New York, California, Georgia, and Washington State.
The annual mean wage for those top metropolitan areas ranges from about $96,000 to $140,000 per year.
Non-metropolitan areas with the most practicing hypnotherapists are located in Maine, Vermont, Alaska, Arizona, and Western Wisconsin. For these areas, the annual mean wage ranges from $66,250 per year to $97,660 per year.
Of course, this report doesn't take into account telecommuting hypnotherapists, who can provide services to clients anywhere in the world, regardless of their own location.
Future Outlook
for Hypnotherapy
If you're concerned the market for hypnotherapists will become oversaturated, there's little need to worry.
According to a report by Grand View Research, the complementary and alternative medicine market is expected to grow by 22% from 2021-2028.
The report looked at several categories of alternative intervention including demand for mind-healing services, including:
Autosuggestion

Hypnotherapy

Neuro-linguistic Programming

Self-hypnosis

Spiritual Mind Treatment

Transcendental Meditation
Of these services, hypnotherapy demand was expected to grow fastest at 22.44%.
There has been a significant increase in the number of people looking to train as hypnotherapists and, along with this increased interest, it is our belief that future demand will be strong.